CLIS Launch Conference, London
From 10:30 am until 4:45 pm
Hughes Parry Hall, 19-26 Cartwright Gardens, London, WC1
£25.00 (unwaged: £20.00), includes lunch.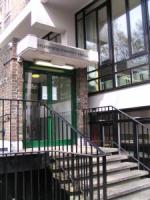 All are welcome to join us for the CLIS launch conference in the Chancellor's Room at Hughes Parry Hall.
The day includes:
brief worship service
the first CLIS Annual General Meeting
a buffet lunch
two presentations from our speakers, followed by questions and discussion.
Losing the Plot, But Trusting the Author Dr. Neil Hudson, Director of the Imagine project at the London Institute for Contemporary Christianity 
Resourcing Leaders for Better Decision Making Peter Brierley, head of the Brierley Consultancy which works to strengthen Christian leadership and former Director of the Christian Research Association . Peter's talk  will draw on his many years' experience as a statistician, researcher and compiler of such publications as the UK Christian Handbook, Religious Trends, and numerous research reports and church censuses.
To book your place please print and fill in the booking form and send to Graham Hedges at the address given on the form.